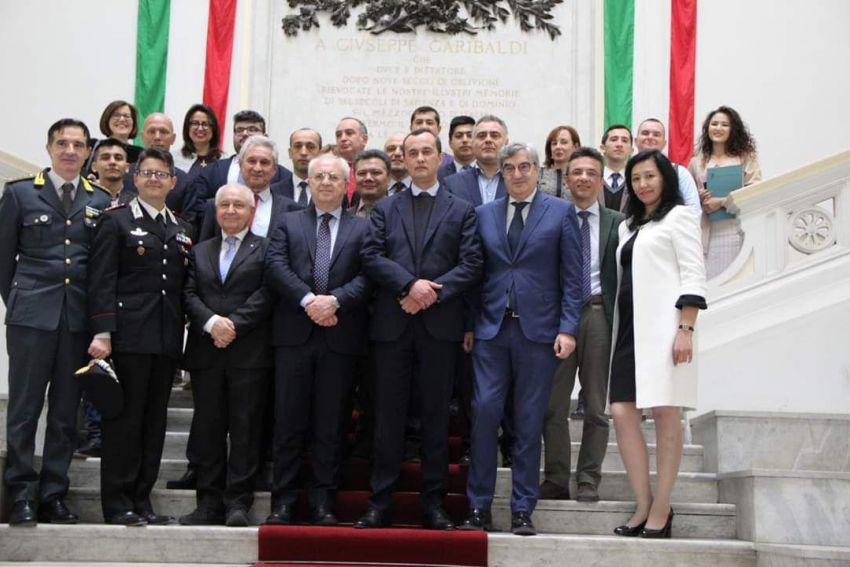 On April 7-12 this year, representatives of the Muhammad al-Khwarizmi Tashkent University of Information Technologies visited Italy as part of the International Credit Mobility (KA107) Erasmus + program.
During the visit, a cooperation agreement was signed between TUIT and the University of Sannio (Università degli Studi del Sannio).
In addition, the ceremony of signing the contract was attended by the mayor of the city Benevento Dr. Francesco Antonio Cappetta, Consul of the Embassy of Uzbekistan in Italy Rashidov Shukhrat Shavkatovich, Rector of the University of Sannio Prof. Filippo de Rossi, Director of the Hospital "San-Pio" Dr. Renato Pizzuti, Professor Pasquale Deponte, responsible officer of the national agency ERASMUS +, as well as representatives of several other organizations.
The Uzbek side was represented by teachers of TUIT: professor M.A. Rakhmatullaev, associate professor B.Ganiyeva, senior teacher K.Shukurova. Now, within the framework of the agreement between TUIT and Sannio University, there are opportunities for student exchange, joint activities on educational and scientific issues.
It should be noted that 3 undergraduates of TUIT M. Odinaev, K. Khusanov, B. Nurnazarov study at the University of Sannio on the basis of "International Credit Mobility".
The signing ceremony of the cooperation agreement was widely reported in the media.
Details:
ntr24.tv: Innovazione e formazione medica, il Sannio ospita studenti e ricercatori dell'Uzbekistan
Youtube: Sannio e Uzbekistan, una intesa a tre punte
tvsette.net: Visita in città del Console dell' Uzbekistan. Doppia tappa: Prefettura e A.O. San Pio. VIDEO
TUIT Press service