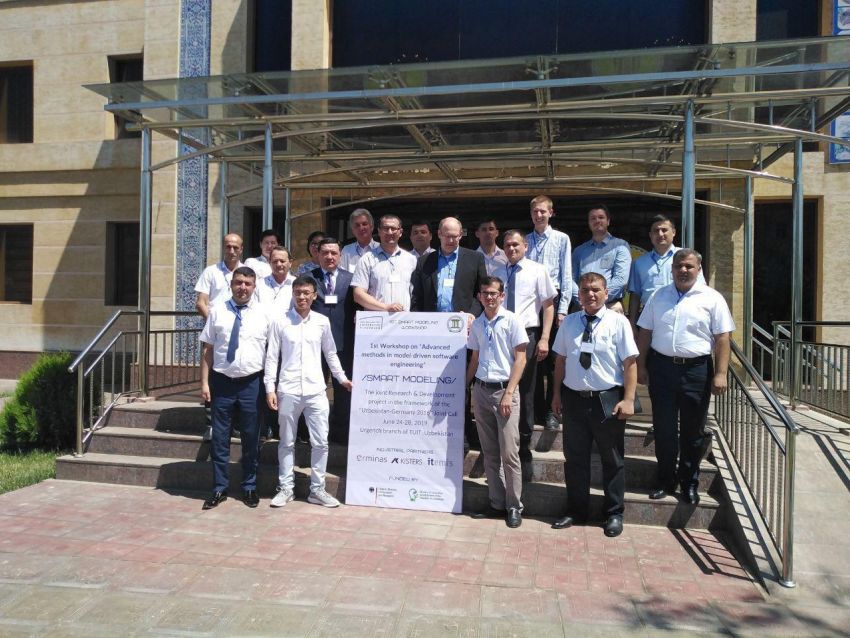 In Urgench branch of the Tashkent University of Information Technologies named after Muhammad al-Khwarizmi, the program "Advanced methods of software engineering based on modeling" began its work. Workshop is a continuation of the program "Uzbekistan-Germany 2016", organized under the sponsorship of the Ministry of Federal Education of Germany and the Ministry of Innovative Development of the Republic of Uzbekistan. The purpose of the workshop is the development of scientific and technical cooperation between Uzbekistan and Germany.
"Smart modeling" is included in the workshop program as the main issue, i.e. "Smart Modeling".

This program is a project within the framework of cooperation between the software engineering group of TUIT and the University of Oldenburg, which involves the exchange of experience between partner universities. The workshop program includes the introduction of development techniques based on the needs for modeling engineering, methods and scientific innovations, intelligent modeling techniques, and questions of their orientation towards intensive programming. In the early days of the Workshop program, a seminar was held with the participation of professors and teachers of the Urgench branch of the Muhammad al-Khwarizmi Tashkent University of Information Technologies and the University of Oldenburg.

On the fourth day of program, a meeting was scheduled with the students of the Urgench branch of TUIT, during which the students' interests will be studied as part of the program project.

TUIT Press Service