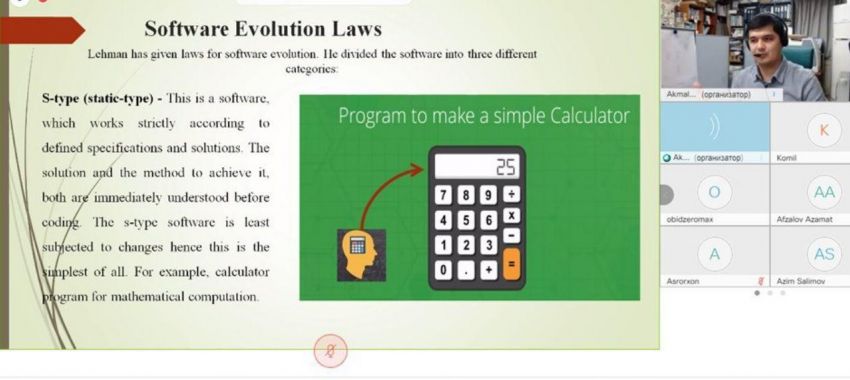 Since April 9, 2020, PhD Akmalbek Abdusalomov has been conducting online classes on the subject "Introduction to Software Engineering" for the second-year students of "Software Engineering" and «Computer Engineering» faculties. He is docent of Computer Engineering department of Gachon University (South Korea). Lessons are provided in English and Uzbek via Cisco WebEx Meetings Server.
- We are trying to organize distance learning in high-quality and up-to-date science for our students. In this regard, we aim to involve our colleagues working abroad and provide distance learning to students, - said the dean of the Faculty of Software Engineering B. Akbaraliyev.
Classes of docent A. Abdusalomov will have been being held every Thursday at 2 p.m. for 15 weeks.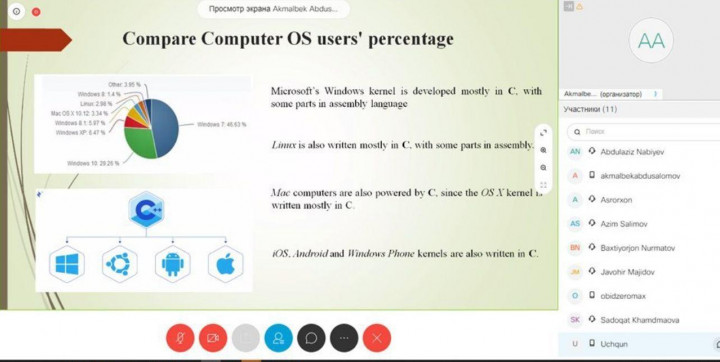 We encourage all students to take part in these online classes, because during quarantine period only distance learning will allow you to get an education.

TUIT Press Service