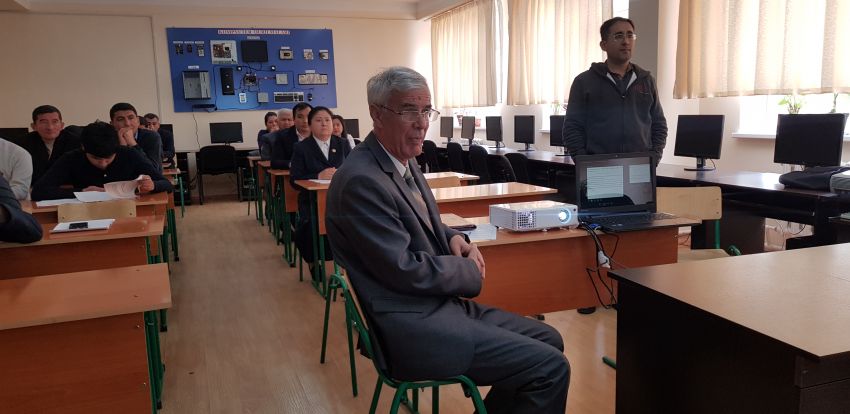 On April 23 to April 25, 2019, the III International Scientific and Technical Conference "Mechanical Science and Technology Update", organized by Omsk State Technical University, was held in the city of Omsk, Russian Federation.
The aim of the conference was to increase the level of international exchange of scientific knowledge; development of regional and international cooperation; development of a system of effective communication of the scientific community, identification of trends in scientific research; raising the status of engineering education.
Scientists from Russia, CIS countries and far abroad presented reports on achievements and actual problems of mechanical engineering, dynamic processes, real mechanical systems, as well as mathematical modeling, algorithms and computational technologies for discussion. The conference materials will be published by IOP Publishing as a collection of Mechanical Science and Technology Update (MSTU-2019), indexed in the Scopus database. Along with foreign colleagues, doctoral students, applicants and staff of the Tashkent University of Information Technologies named after Muhammad al-Khwarizmi and other universities of Uzbekistan, who participated in the conference remotely, via a video conference, contributed to this scientific event.
The online meeting of section 8.1 "Modeling and management of complex systems" chaired by Doctor of Technical Sciences, Professor Ravshanov Normahmad was held on April 25, 2019. The meeting was held in the building of the Scientific Innovation Center of Information and Communication Technologies at TUIT and in the library of the Omsk Branch of the S. Mathematics Institute L. Sobolev SB RAS.