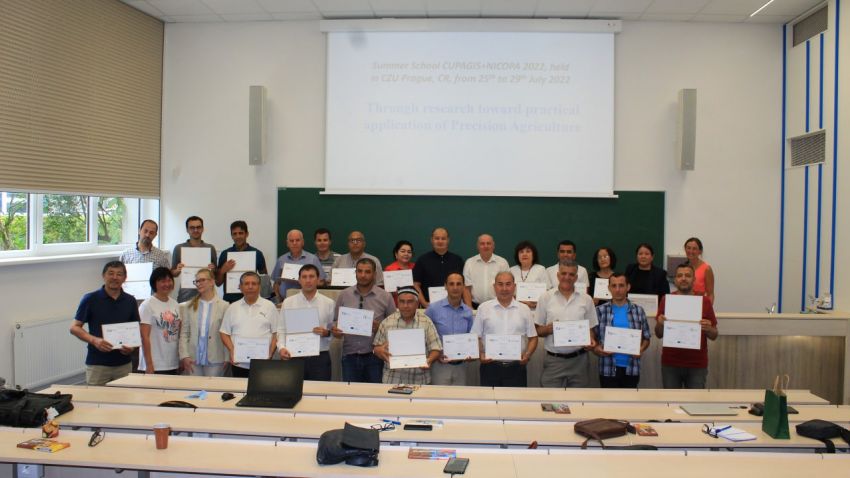 AT THE CZU UNIVERSITY OF THE CZECH REPUBLIC, IN THE FRAMEWORK OF THE NICOPA PROJECT (NEW AND INNOVATIVE COURSES FOR PRECISION AGRICULTURE) IN THE FRAMEWORK OF THE ERASMUS+ PROGRAM OF THE EUROPEAN UNION, THE "INTERNATIONAL SUMMER SCHOOL" WAS HELD.
On July 25-29 this year, the International Summer School was held at the CZU University of the Czech Republic as part of the NICoPA project (New and Innovative Precision Farming Courses), implemented as part of the Erasmus + program of the European Union.
The summer school was attended by professors and local project coordinators from the project partners of the Tashkent University of Information Technologies named after Muhammad al-Khwarizmi, the National University of Uzbekistan, the Tashkent Institute of Irrigation and Agricultural Mechanization Engineers and the National Research University.
During the seminar, an exchange took place of the principles of organizing digital agriculture, experience in the use of robots and equipment in agriculture according to the Czech experience, processing of UAVs and satellite images, and a visit to digital agricultural complexes was also carried out.