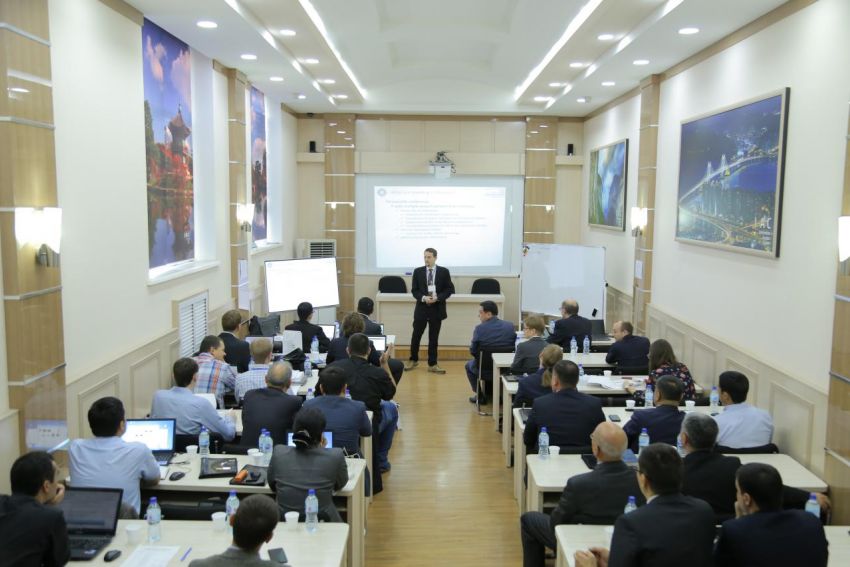 According to scientific research plan "Uzbekistan –Germany", Uzbek-German international conference "Smart City" is being held from October 7 to 11 in TUIT.

Organizers: Oldenburg Uneversity (Germany), Council of young scientists of TUIT, branches in Samarkand, Nukus and Urgench of TUIT. The aim of scientific seminar is international experience exchange and further strengthening of cooperation on Program "Smart city" for University teachers and staff of enterprises under The Ministry For Development of Information Technologies and Communications of Republic of Uzbekistan.

International conference on mobility and sustainable development in the context of "Smart City". The conference is funded by the Ministry of Science and Education under the Traveling Conferences grant. The aim of the project is to comprehensively strengthen cooperation between its participants and to deeply familiarize themselves with the theoretical and practical goals of the Smart City project in Central Asia. In addition, for further development of scientific research and economic projects, an exchange of information between the participants took place. The conference brings scientists, researchers, entrepreneurs, public figures, representatives of research institutes and universities together in Germany and Uzbekistan to exchange experiences and knowledge in the context of Smart City. In addition, this conference is an opportunity to establish international cooperation with universities, research institutes and public organizations in Germany.
TUIT Press Service