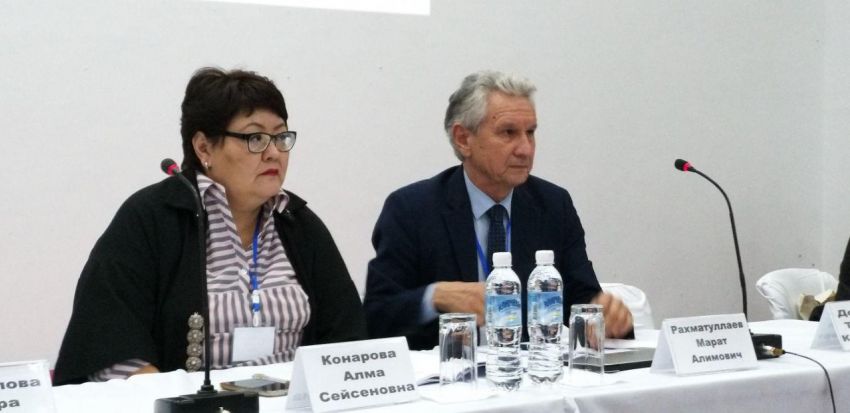 Professor of Tashkent University of Information Technologies M.A. Rakhmatullaev and PhD doctoral candidate U. Karimov took part in the international conference "Issik-Kul 2019: Libraries and the Democratization of Society", dedicated to the formation of a digital environment for the development of science, education, culture and business.
The conference provided a master class on automation of library processes and the formation of an electronic library database in the integrated information and library system ARMAT ++, created by the head of the TUIT department, Doctor of Technical Sciences B. Muminov, doctoral student of TUIT U. Karimov under the guidance of Professor M. A. Rakhmatullaev.

It should be noted that specialists from Russia, Germany, Kazakhstan, Uzbekistan, Tajikistan, and Azerbaijan attended this conference.
Within the framework of the conference, it is planned to hold round tables, seminars and presentations, section meetings in the following areas:
Digital libraries, digitalization of electronic collections and funds;
Development Strategy and Modern Library Models;
Copyright and access to information;
Models of innovative development: Library - a zone of creativity and rest;
Problems of preservation of cultural heritage;
The place of libraries in a single information space;
Contemporary youth in a modern library;
The place of literature and reading in modern society;
The role of book distributors in the formation of library collections.
The conference program can be found
here.
TUIT Press Service