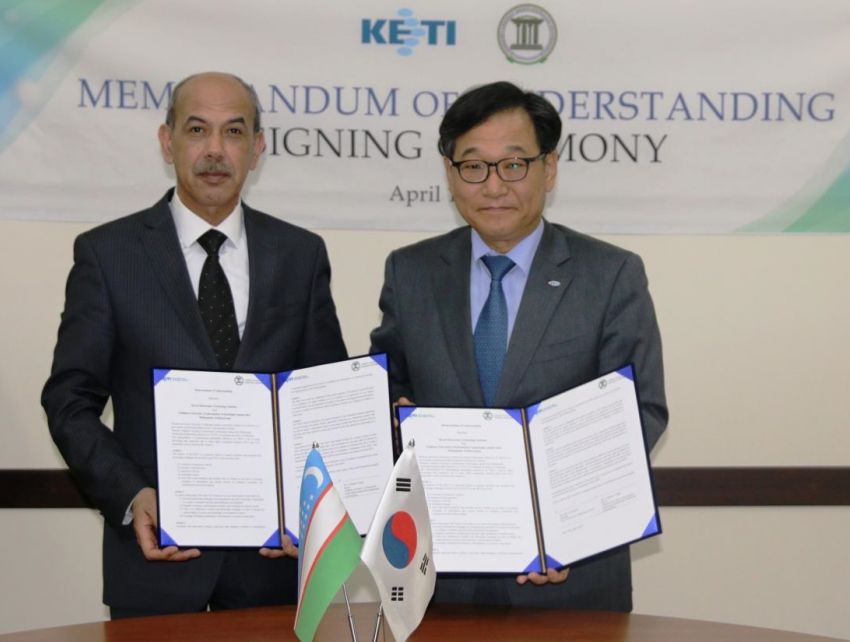 On April 18, representatives of the Korean Institute of Electronic Technology (KETI) visited the Muhammad al-Khwarizmi Tashkent University of Information Technologies.
The purpose of this visit is to establish mutually beneficial cooperation between TUIT and KETI, exchange views on the development of scientific and practical projects between universities, the training of qualified personnel and the introduction of modern technologies.
During the meeting, an agreement was reached on the development of the Autonomous driving car V2X technology on unmanned vehicle control in the framework of future cooperation between the two universities.
It should be noted that the Korean Electronic Technology Institute (KETI) has branches in 5 cities in South Korea and conducts joint research with leading global companies in the areas of "Information and Communication", "Mechanics and Robotics", "Artificial Intelligence", "Smart City" , "3D printer", "Biotechnologies", "Introduction of ICT in agriculture".
TUIT Press Service