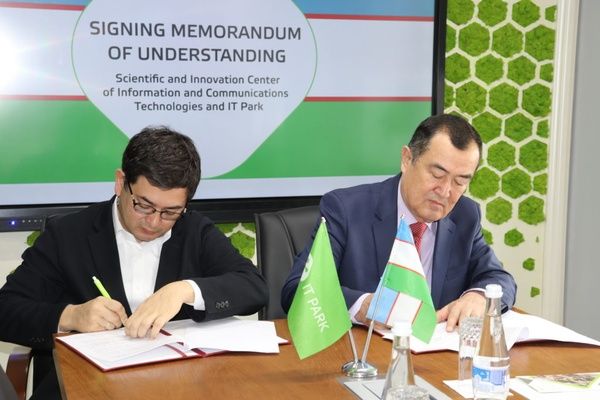 On March 4, 2020 IT-Park signed a memorandum of cooperation with TUIT Scientific and Innovation Center of Information and Communication Technologies.
This memorandum was signed taking into account the importance of developing the field of information technology, creating an ecosystem for supporting gifted youth and IT education based on the principles of respect and trust, based on the interest in developing cooperation.
Within the framework of this memorandum, the partners will seek to implement cooperation in the following areas:
Establishment of direct partnerships between the parties;
implementation of joint projects to attract donors, grants, etc.;
joint projects to develop a startup ecosystem;
Exchange of teachers and mentors for the implementation of specific programs;
joint use of buildings and infrastructure of the scientific center for the implementation of projects, as well as the implementation of activities to develop a startup ecosystem.
The main objective of this agreement is the dynamic development of the ICT sector of Uzbekistan to provide the necessary educational conditions for future personnel in the information technology industry.