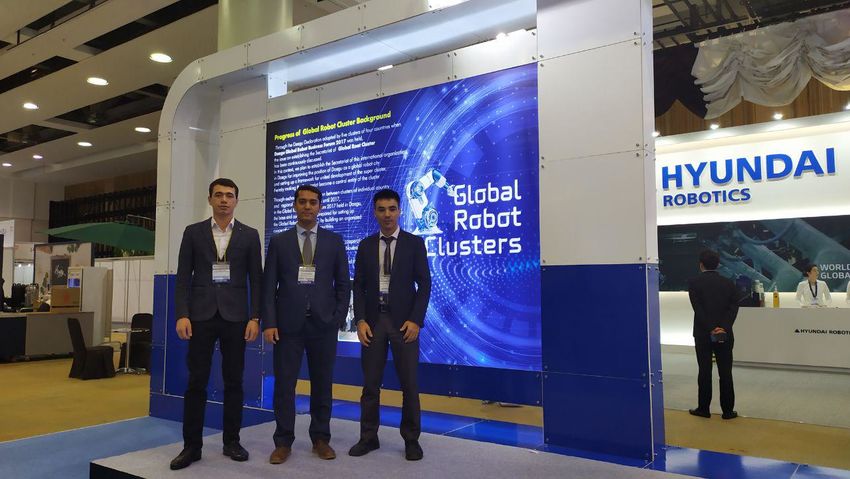 6 members of the of Uzbekistan Robotics Federation , the Ministry of Innovative Development of the Republic of Uzbekistan took part in the Daegu Global Robot Business Forum, an international forum in South Korea. The Daegu Global Robot Business Forum 2019 is organized by the Daegyeong Robot Enterprise Promotion Association (REPA) as part of projects to create global networks, artificial intelligence systems and information security.
This is an ongoing international event that allows us to present innovative developments in the field of robotics, artificial intelligence and other areas of ICT.
The forum is attended by specialists in robotics from around the world. As part of the Uzbek delegation, 2 people represent the TUIT ROBOTICS group of Tashkent University of Information Technologies named after Muhammad al-Khwarizmi. The delegation is headed by the head of the department for the integration of science, education and production of the Ministry of innovative development of the Republic of Uzbekistan Olimjon Tuychiev.
TUIT Press Service