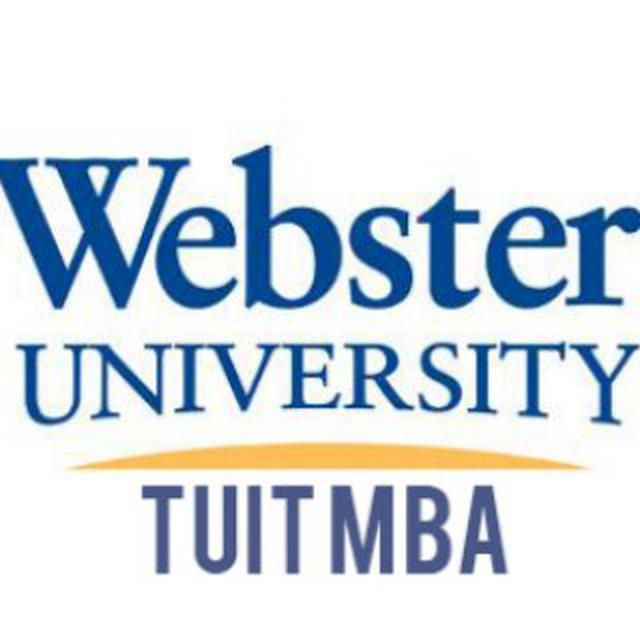 Webster University (USA), carrying out joint activities with Tashkent University of Information Technologies named after Muhammad Al Khwarizmi, announced the start to students' admission in the "Project Management" area on the basis of the Master of Business Administration.
The duration of the course is 18 months, 3 terms.
Training is conducted at the Tashkent University of Information Technologies named after Muhammad al-Khwarizmi by teachers and professors of Webster University and TUIT (in English) on the basis of an agreement signed between universities. The Webster University's MBA program has been accredited by the Accreditation Council for Business Schools and US Programs. In addition, the activities of the University Webster approved by the Ministry of Higher and Secondary Special Education of the Republic of Uzbekistan. Students who have successfully completed a degree in Project Management will receive a Masters in MBA from Webster University.
The cost of the tuition contract in the 1st term comprises $ 3,000. The total cost of training in this area will be $ 9000. Payment is made in the national currency of Uzbekistan (at the official rate of the Central Bank at the time of the payment). Textbooks and other educational materials required in the educational process are purchased at an additional cost.
The training course will begin in March 2019. During their studies, students will have an internship at subordinate enterprises of the Ministry for the Development of Information Technologies and Communications. Training is conducted in English. Requirements for IELTS - not lower than 6.0.
In addition, those wishing to study under this curriculum must be graduates of undergraduate and have basic knowledge of economics, business and management.
Application deadline: 20.02.2019 г.
Phone: +998-71-235-09-00,+998-97-711-40-22
E-mail: k.nargiza@tuit.uz
Address: 100200, Amir Temur str., 108, Tashkent
Responsible: Ariphodzhaev Muzaffar, Khuzhanazarova Nargizakhon.