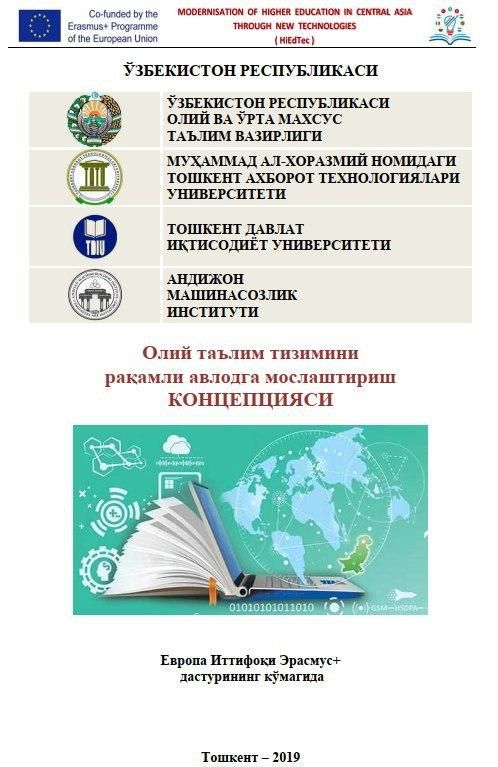 Tashkent University of Information Technology named after Muhammad al-Khwarizmi (TUIT) has been implementing the project namely "Modernization of Higher Education in Central Asia through new technologies" (HiEdTec) in the framework of ERASMUS+ with the corporation of a number of European and Central Asian universities as well as Tashkent State Economic University (TSEU), Andijan Machine-building Institute (ANMI) and The Ministry of Higher and Secondary Special Education of the Republic of Uzbekistan.
One of the main objectives of the project is the development of innovative educational technologies in the educational process, modernization of higher education through their effective use and implementation of this process through the concept of digitalization of higher education.
With the assistance of the European Commission, the HiEdTec project participants developed the "Concept for adapting the higher education system to the digital generation" and distributed it to all higher education institutions of Uzbekistan. We urge everyone to familiarize themselves with this Concept.