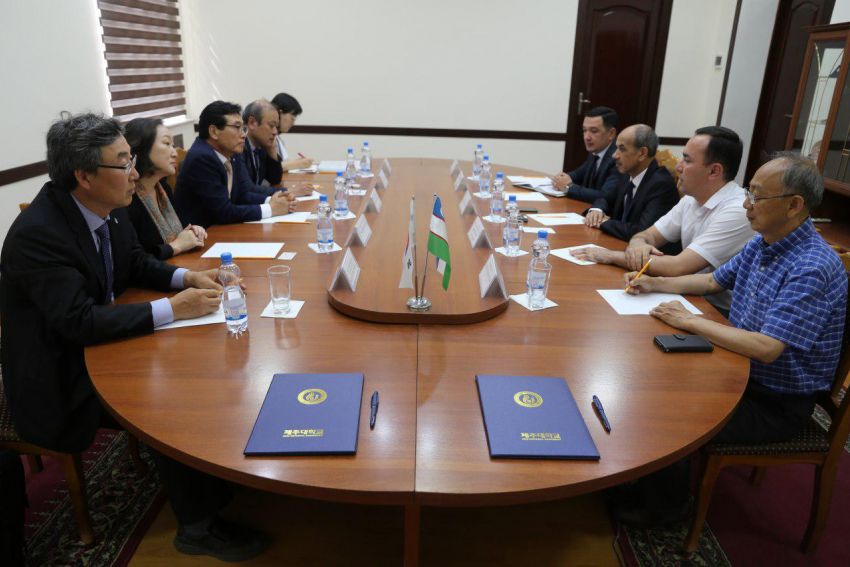 On May 23, a delegation of Song Seok-yeon Jeju University (South Korea) visited TUIT. The delegation was headed by the President of the University (JNU). The meeting was organized to establish partnerships between TUIT and JNU, and an agreement was reached on establishing cooperation in the following areas:
teaching gifted students and prospective teachers in master's degree and PhD;
assistance in the implementation of credit system in educational process;
cooperation in the implementation of scientific projects and publication of scientific articles;
exchange of teachers for involvement in the learning process.
At the end the meeting, the heads of universities signed a Memorandum of Understanding in the framework of the agreement on academic cooperation.