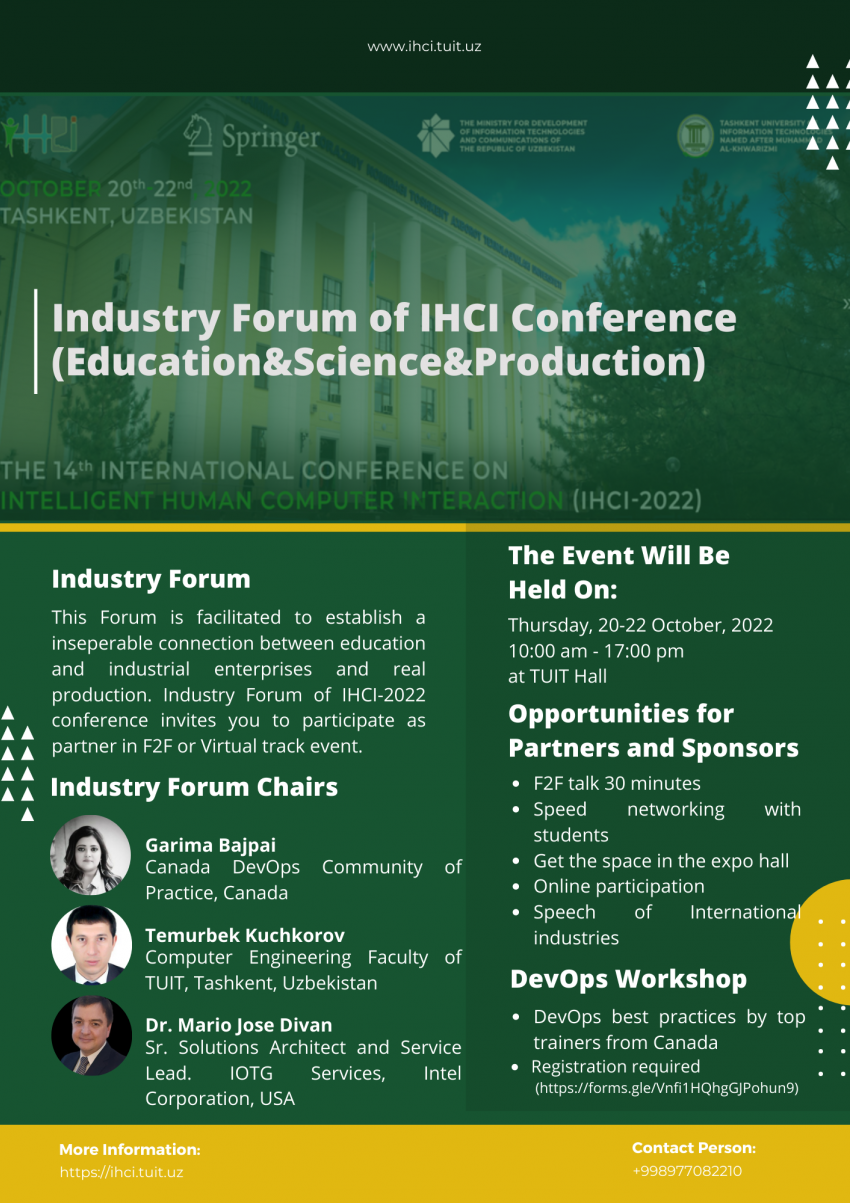 Announcement!
Dear professors, researchers and students.
On October 20-22, 2022, the prestigious International Conference "Intelligent Human Computer Interaction (IHCI)" will be held at the Tashkent University of Information Technologies named after Muhammad al-Khwarizmi.
In this international conference, the Industry Forum is organized, within the framework of this forum, a F2F (Face-to-Face) and online meeting was offered for the exchange of experience with local and international companies and organizations in the field of IT, as well as, DevOps workshop courses are planned. This workshop is conducted by leading and experienced trainers from Canada. Those who wish to participate in this workshop are requested to register through the link below.
Workshop registration link: https://forms.gle/qaF8HrB4XHFMvmSv7
We look forward to seeing you all!