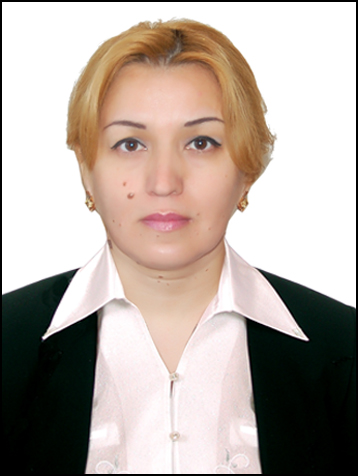 Head of the department:
Ahmedjanova Gulbahor Bakiyevna
Reception time:
from Monday to Friday - from 9:00 to 18:00
Phone number:
(8 371) 238-65-40
The department of the organization of research work of gifted students is included in the structure of the Tashkent University of Information Technology named after Muhammad al-Khorezmi, approved by the Resolution of the Cabinet of Ministers of July 24, 2019.
The main purpose of the department is to search for talented students and to prepare them for the purpose of preparing the intellectual elite who develops the scientific and creative potential of the university, and in this regard, the outstanding talents, to create and develop their natural abilities. The work is underway to organize talented students to lead researchers in the direction of scientific activity and to connect them to the leading professors and teachers of the university, innovative scientific and creative activities. The Department has developed the Regulations for the Best Independent Work and the Best Presentation on Foreign Language Vocational Education in the Foreign Language for the purpose of promoting gifted students to scientific activity and supporting the initial scientific research.
Muhammad al-Xorazmiy nomli stipendiya sovrindorlari
Muhammad al-Xorazmiy nomidagi Toshkent axborot texnologiyalari universiteti kafedralari qoshida faoliyat yuritayotgan ilmiy toʻgaraklar haqida ma'lumot