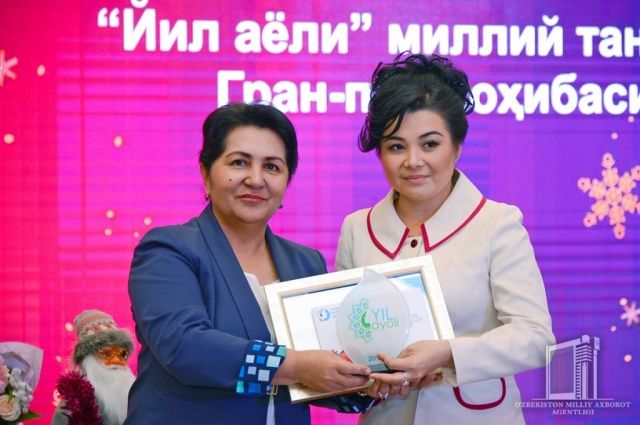 On December 24, the ceremony of determining the winners of national competitions "Woman of the Year - 2018" and "Nafosat - 2018" was held. The event identified the winners of both competitions.
According to the results of national competition "Woman of the Year - 2018", the grand prix was won by a young scientist of Tashkent University of Information Technologies named after Muhammad al-Khwarizmi Saida Beknazarova.

Saida Beknazarova published 169 scientific papers on the processing of discrete-continuous data in multimedia systems, the creation of methods, algorithms and software, process modeling studies in prestigious domestic and foreign scientific journals. She is the author of 9 textbooks, manuals and monographs. She has copyright certificates on 15 computer software development.
In addition, Saida Beknazarova is the owner of Newton medal.
Refer to: Students of TUIT have become the winners of the Startup Initiative 2018!